Be part of the
of clever people, ingenious tech and smart capital!
Tech23 is a national one-day event where emerging Australian tech companies show off their innovations and are celebrated in a welcoming, enriching environment.
Over nine years, Tech23 has featured gems like CultureAmp, bigtincan, BuildingIQ, Kaggle, Upguard, Plutora, and Smart Sparrow. Tech23 2017 will once again spotlight the up-and-coming Aussie entrepreneurs and businesses that will be making waves across the globe in years to come.
Through the magic mix of exciting startups, investors, potential customers, global industry leaders and mentors, Tech23 brings together the ingredients that make our country's innovation ecosystem unlike any other. This is where partnerships ignite – you never know who you might meet!
And you never know where Tech23 might take you – with the opportunity to win trips to Beijing, Boston, Mountain View, or meetings with investors and successful founders, cash prizes, and more!
---
Key Info
Tech23 2017 – Tuesday 10 October 2017
The Auditorium – 37 Reservoir St, Surry Hills NSW
7.30am: Tech23 Exclusive Breakfast
9.00am – 5.30pm: Tech23 2017
5.30pm – 7.30pm: Networking and Awards
REGISTER
---
---
This year's Tech23 will vie for prizes including: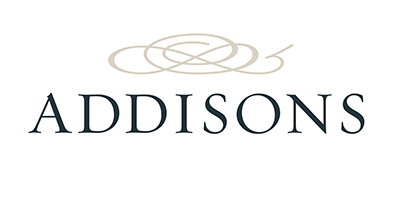 The Addisons Award (for the most 'backable' team)
$5K in cash and legal advice to the value of $5K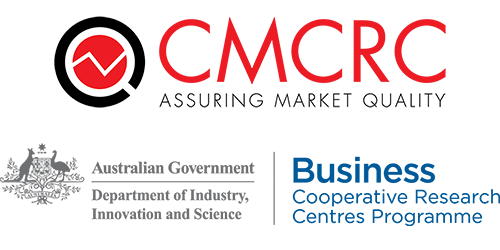 CMCRC Market Changing Technologies Award
$5k cash prize awarded to a Tech23 company with the best chance of achieving global success.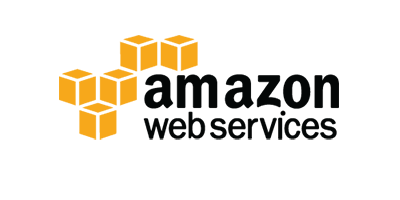 Amazon Web Services Award
As part of AWS's commitment to the startup industry, all finalists will gain access to the AWS Activate startup program. Each company will receive $5k of credits, business support for a year plus access to engineers and solution architects.
What to expect in Tech23's ninth annual year:
---
23 startups with exciting ideas, technologies, and innovations
Heavy-hitting speakers
Influential and respected alumni making international waves with their Tech23-supported innovations
Distinguished leaders from industry, research and development, enterprise, and government
A showcase of research commercialisation/accelerator programs on Innovation Island
World-changing ideas for sectors including the environment, education, health, medtech, retail and enterprise, data and many more
A stirring awards celebration and an enviable range of prizes
Examples of successful collaborations and the opportunity to forge new ones!
Hear from these Industry Leaders
Bill Bartee

Founding Partner, Southern Cross Ventures
…Awesome event! Well done, congratulations and woo-hoo! As I consistently say, you guys put on THE BEST events BY FAR and you did it again this year! I loved it and I think everyone else did too. There was a great mix of people and it was very effective! Keep going and please count me in next year! Let me know how I can support/help! Happy to do so in any way!Industry Leader 2009, 2010, 2011, 2012, 2013 & 2016

Renece Brewster

CEO, Data Creative
Thank you again for everything in 2016 – Tech23 was so amazing for our business – I've literally not stopped since!Tech23 2016 prize winner
---
Todd Forest

Managing Director, NAB Ventures
You've done such a great job organising Tech23 over the years, and supporting innovation in Australia. Now I've been on both sides of the forum – as an industry leader and now a startup CEO (I actually enjoy the latter!). Thanks again for having us participate yesterday and being so generous of your time to create and organise the event. All of Australia's startup community should thank you for it!!Industry Leader 2011 & Tech23 2014 finalist

Ian Buddery

Chairman, Maestrano
Congratulations on yet another fantastic Tech23 – in my opinion the best tech startup event in Australia… What you do is so important for Australia, please don't ever stop!Attendee 2015
---
Kate Harrison Brennan

Founder, Global & Smart
Heartfelt thanks for the opportunity to be part of Tech23. High on creativity, low on arrogance, that culture must come from each of you. An opportunity to learn so much, share ideas, and talk to all sorts of different people, I'm so grateful for the opportunity. I can see why companies in the 23 want to give back to build the community in subsequent years. I'm hooked. Huge thanks!Tech23 2014 finalist

Andrew Stead

Director New Product Development, IAG Customer Labs
Thanks for organising another great event. A good mix of companies, the crowd is always excellent – lots of 5min catchups that would take months to organise otherwise.Industry Leader 2015
Bill Bartee

Founding Partner, Southern Cross Ventures
…Awesome event! Well done, congratulations and woo-hoo! As I consistently say, you guys put on THE BEST events BY FAR and you did it again this year! I loved it and I think everyone else did too. There was a great mix of people and it was very effective! Keep going and please count me in next year! Let me know how I can support/help! Happy to do so in any way!Industry Leader 2009, 2010, 2011, 2012, 2013 & 2016

Renece Brewster

CEO, Data Creative
Thank you again for everything in 2016 – Tech23 was so amazing for our business – I've literally not stopped since!Tech23 2016 prize winner

Todd Forest

Managing Director, NAB Ventures
You've done such a great job organising Tech23 over the years, and supporting innovation in Australia. Now I've been on both sides of the forum – as an industry leader and now a startup CEO (I actually enjoy the latter!). Thanks again for having us participate yesterday and being so generous of your time to create and organise the event. All of Australia's startup community should thank you for it!!Industry Leader 2011 & Tech23 2014 finalist

Ian Buddery

Chairman, Maestrano
Congratulations on yet another fantastic Tech23 – in my opinion the best tech startup event in Australia… What you do is so important for Australia, please don't ever stop!Attendee 2015

Kate Harrison Brennan

Founder, Global & Smart
Heartfelt thanks for the opportunity to be part of Tech23. High on creativity, low on arrogance, that culture must come from each of you. An opportunity to learn so much, share ideas, and talk to all sorts of different people, I'm so grateful for the opportunity. I can see why companies in the 23 want to give back to build the community in subsequent years. I'm hooked. Huge thanks!Tech23 2014 finalist

Andrew Stead

Director New Product Development, IAG Customer Labs
Thanks for organising another great event. A good mix of companies, the crowd is always excellent – lots of 5min catchups that would take months to organise otherwise.Industry Leader 2015