Applications have now closed
Thank you to everyone who submitted an application to present at Tech23 2017! We will be contacting you over the next few weeks to let you know the status of your application. The full program will be announced in early September 2017.
If you have any queries about your application, please feel free to contact us on 03 9663 3093 or info@tech23.com.au.
---
Applications to be a Tech23 2017 company are opening at the beginning of June 2017.
If you would like to be notified as soon as applications open, you can subscribe to our mailing list by contacting info@tech23.com.au.
Apply to be one of the Tech23 in 2017
As a truly national forum, Tech23 brings together 400+ investors, entrepreneurs and innovators with a shared goal of providing much-needed support to those creating solutions with deep tech.
Brimming with goodwill that has been built up over 9 years, Tech23 helps Australian innovators spark connections, strengthen relationships and cross-pollinate ideas in the ecosystem.
Each year, Tech23 introduces 23 young Australian companies to fellow startups and experienced entrepreneurs and investors who are interested in their particular vertical or technology – you never know who you might meet at Tech23!
Successful Tech23 applicants join an alumni of great companies such as BuildingIQ, Culture Amp, Smart Sparrow, iCetana and Bigtincan.
Tech23 companies also gain the opportunity to:
Share their ideas or initiatives in 5 minutes to a panel of industry leaders and 400+ potential investors, partners and customers
Gain publicity and recognition before, during and after Tech23 2017
Expand their business network with key players in the ecosystem
Win some of the many great prizes on offer including cash, co-working spaces and mentorship
Should you apply for Tech23?
You can explain why your company is unique
Tech is at the heart of your company
You can provide evidence of the potential of your company's business model
You can provide information about clients and partners
You can provide a reference to support your application
APPLY NOW!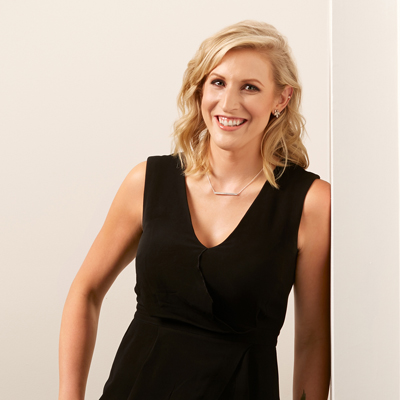 Renece Brewster

CEO, Data Creative
Thank you again for everything in 2016 – Tech23 was so amazing for our business – I've literally not stopped since!Tech23 2016 prize winner
Companies announced
Week beginning
Monday 28 August 2017
Tech23 2017 kicks off
Tuesday 10 October 2017 at
The Auditorium, Surry Hills
Is your solution more science than tech? Consider applying for IMPACT7, a one-day event featuring researchers who are using science to take on this generation's biggest challenges.