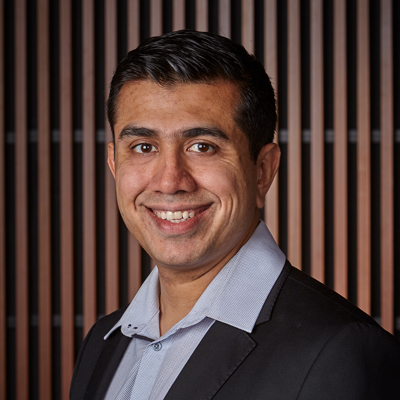 Ajay Bhatia
Managing Director Consumer Business, Carsales.com
Ajay Bhatia is currently Managing Director Consumer Business leading the newly formed consumer team which brings together all consumer facing parts of the business. He was previously Chief Product and Information Officer, responsible for all aspects of product management, software development, infrastructure, IT operations and various support functions at the carsales.com Ltd. Ajay has over 13 years of experience in pure digital businesses. During this time he has held several technical and commercial leadership positions ranging from GM Commercial, Product Director, and Technology Director to CIO. Ajay holds a Bachelor's degree in Engineering from University of Technology, Sydney and a Masters in Management from the same university. Ajay was awarded Australian CIO of the year for 2015 by CEO Magazine Ltd.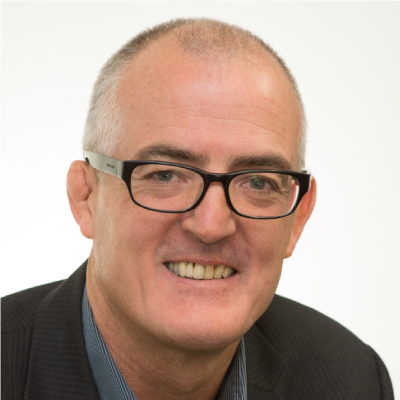 Dr Mike Briers
Industry Professor of IoT, UTS
Mike Briers was named in the Knowledge Nation 100 as Australia's chief evangelist for big data and the internet of things (IoT) and appointed Australia's first Industry Professor of IoT at The University of Technology Sydney (UTS). He is currently the CEO of the Knowledge Economy Institute, an IoT innovation hub, and leads the Food Agility Cooperative Research Centre to empower Australia's food industry to grow its comparative advantage through digital transformation. Mike is a co-founder and Director of the Internet of Things Alliance Australia.
Mike's pioneering efforts in fintech and e-research led to the global success of SIRCA and the founding of big data company RoZetta, e-research service provider Intersect, and co-founding of Capital Markets CRC and AgTech business, The Yield.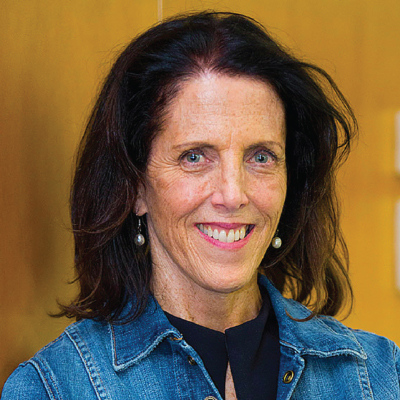 Topaz Conway
Chair, Entrepreneur and Angel Investor
Topaz Conway has over 20 years experience working with early-stage companies across a number of industries, including founding two businesses herself, working in venture capital, and being CEO of Cytopeia Inc. and Biothoughts Inc. Having worked in hi-tech, biotech, and even the e-wine industry, her focus now is working to build a strong, connected and collaborative energy to the innovation ecosystem in Australia. Her passion is startups – advising on strategy and market entries into the US and Australia – and serves both as a Director and Advisor to many companies.
Topaz is an active angel investor, Chair of SBE Australia and Springboard Accelerator, Director of StartupAUS, past Chair of PAFtec Pty Ltd and past Director of Telstra Industry Advisory Board, works with Accelerating Commercialisation as a Commercialisation Adviser, is on Advisory of Inspiring Rare Birds and Dendocyte, is a graduate of AICD, and is committed to being part of changing how women can succeed in growing global companies in Australia.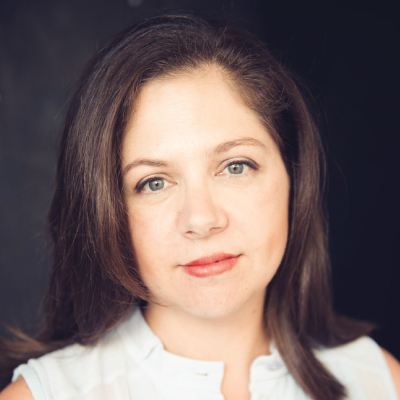 Catherine Eibner
General Manager, Startups, Bluechilli
Catherine Eibner is a leader of innovation and growth in Australia's startup economy. As General Manager, Startups at BlueChilli, she is responsible for driving development of the fastest growing portfolio of new tech startups in Australia, with a focus on rapid validation and early customer discovery to drive high quality business outcomes.
A computer science graduate with a passion for data and systems integration, Catherine has dedicated the last 20 years to developing tech-enabled business solutions. After working as a developer while at university, Catherine then started and grew her own software consulting business, before she was appointed to run Microsoft's BizSpark program for startups in Australia.
Catherine has been repeatedly named one of the Top Australian Women in Tech and is recognised as one of the country's leading Startup Mentors, actively advising more than 100 Startups in her role in BlueChilli, building her own startup(s), while also supporting tech entrepreneurs through her outreach work and angel investments across the ecosystem.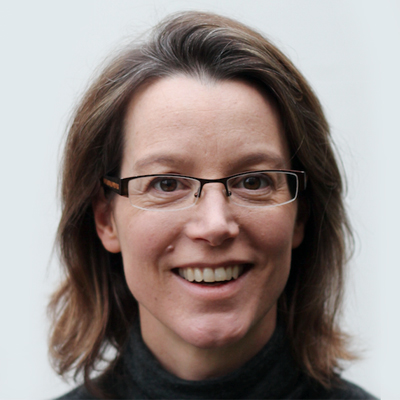 Teresa Engelhard
Independent Non-executive Director, Redbubble
Teresa Engelhard is a Silicon Valley transplant with 20 years of experience working with growth technology companies as a director, executive and venture capitalist. Teresa has served on over 10 boards and in addition to being a Non‑executive director of Redbubble, is currently a non‑executive director of Planet Innovation, Ltd. and StartupAUS. Teresa also serves on the Entrepreneurs' Programme Committee for the Australian Government, a sub‑committee of the Innovation Australia Board. Teresa transitioned to a non‑executive director path following six years as a managing partner with Jolimont Capital in Melbourne, where she was responsible for the investment in Next Window, which received an Australian Private Equity & Venture Capital Association Limited chairman's award in 2010 for outstanding exit performance. Prior to moving to Australia, Teresa worked as a C‑level executive at both private and public IT companies and as a venture capitalist with Mohr Davidow Ventures in California. Teresa spent the early years of her career at McKinsey & Company in Los Angeles. She has a Bachelor of Science (Hons) degree from the California Institute of Technology and an MBA from Stanford University. Teresa is a graduate of the Australian Institute of Company Directors.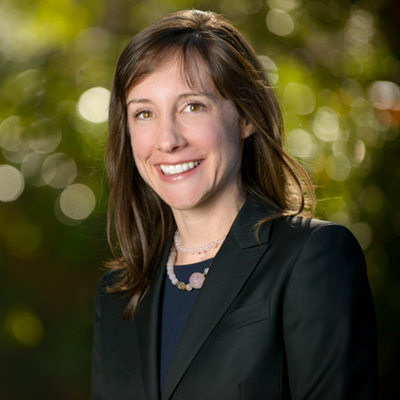 Kara Frederick
General Partner, Reinventure Group
Kara Frederick is a General Partner at Reinventure Group, a venture capital firm backed by Westpac. Having worked in the US and Australia, she has extensive buy and sell-side experience across a variety of fintech and technology companies. She is a former executive at Goldman, Sachs & Co and has worked on a variety of transaction sizes from venture capital investments to large scale buyouts, such as the USD$11.3 billion buyout of SunGard Data Systems. Kara is a graduate of Princeton University, co-heads Princeton's Alumni Council in Australia, and resides in Sydney with her family.
Andreas Furche
Executive Director, Capital Markets Technologies

Dr Andreas Furche has been a driver in the development of financial technology startup companies for over 20 years, in Australia, the US, and Europe. As CEO of SMARTS (acquired by Nasdaq in 2010), he led the development of its market surveillance company to a global standard. He founded and developed a number of other companies out of CMCRC, including Lorica Health, Australia's leading provider of fraud and error detection in health insurance claims, and established Capital Markets Technologies as the first venture capital fund owned and operated by a CRC. His involvement in fintech startups began in the 1990s on the topic of digital cash, an area in which he retains a keen interest.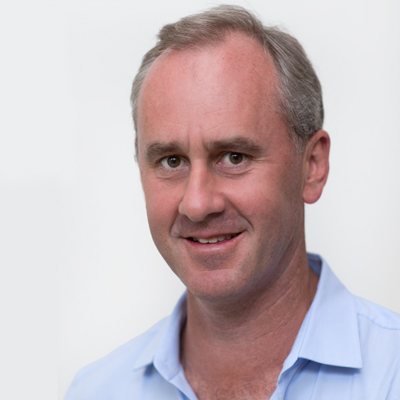 Tony Holt
Co-founder, Square Peg Capital
Tony Holt is a co-founder of Square Peg Capital. He has deep experience in investment banking, corporate finance, M&A and capital raising gained in industry-leading global organisations. He has also worked in Melbourne, New York, Sydney and Asia and has breadth and depth of knowledge and experience doing business in and across different geographies.
From 1991 to 2006, Tony was with Merrill Lynch in the Investment Banking division. He had experience in a wide range of Corporate Finance, M&A, and Capital Raising advice. From 2006 through to 2008, Tony was a Managing Director at Citigroup's Sydney Investment Banking Group and Head of its TMT business in Australia and New Zealand. In 2008 Tony joined Macquarie Capital where he worked until co-founding Square Peg Capital. While at Macquarie Tony held a variety of roles including co-head of TMT for Asia and Head of Principal Investments for Macquarie Capital Asia. Tony holds a Bachelor of Commerce from the University of Melbourne.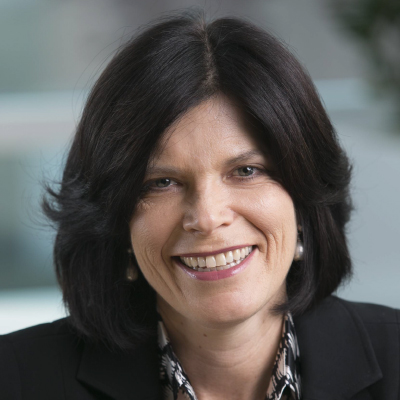 Marion Johnstone
General Manager Treasury and Strategic Capital, CSR Limited

Marion Johnstone is General Manager, Treasury and Strategic Capital for CSR Limited. As well as heading up Treasury, Marion is responsible for managing CSR's pool of strategic capital internally and externally, and working with the innovation and technology team to drive new business and growth outcomes. Marion's career has encompassed strategy development, capital management, acquisitions and divestments, and financial risk management over a wide range of industries including sugar, heavy construction materials and building products internationally, timber and aluminium. Prior to joining CSR, Marion's career was spent with a number of major financial institutions in the areas of institutional banking, capital markets, debt syndications, project finance, and structured finance.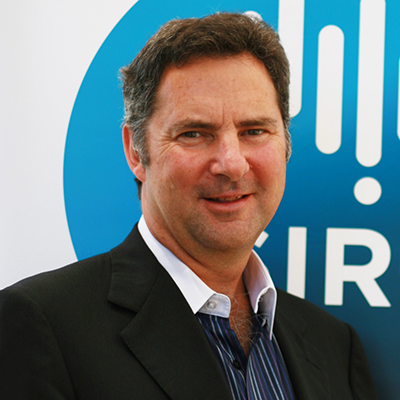 Dr Larry Marshall
Dr. Larry Marshall has lead CSIRO since 2015. Previously he was Managing Director of Southern Cross Ventures. He is a passionate supporter of Australian innovation and Australian entrepreneurs. He has a longstanding partnership with SoftBank China, China's most successful VC firm, and co-manages the Renewable Energy Fund, founded in 2012, with them.
Simon Martin
Simon Martin's executive career included over seven years as Chief Financial Officer and a director of MYOB, following which he became CEO of iCareHealth group. Prior to joining MYOB, Simon spent a number of years in investment banking and accounting. Simon is now an investor and director in a number of technology companies, including health tech providers iCareHealth (UK) and Sisu Wellness, small business platform providers Sendle and Banjo Loans, and creative collaboration software provider Milanote. He is also active in the for purpose sector as a director of 5point Foundation, a private charitable organisation, Methodist Ladies College and Big4 Holiday Parks.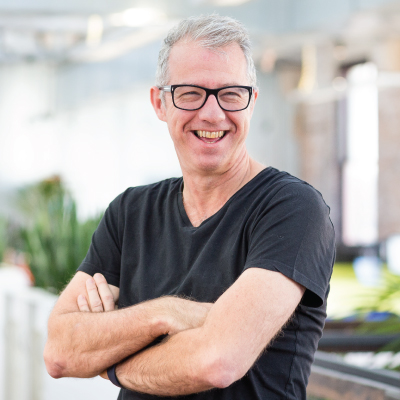 Phil Morle
Phil Morle is an entrepreneur and executive with an unparalleled experience leading organisations in a time of disruption. As the founder of Australia's first Silicon Valley style incubator, Pollenizer, Phil played an instrumental role in developing the startup ecosystem across Asia Pacific and has advised some of the world's biggest organisations on practical ways to deliver new growth and the cultural change that is required to get there.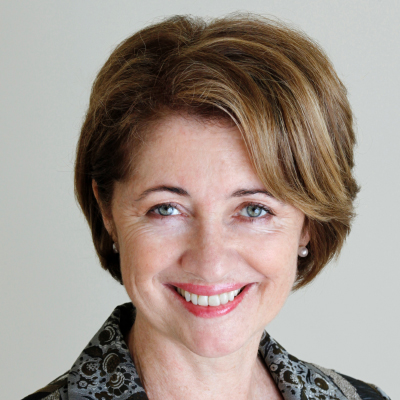 Maureen Murphy
Commercialisation Adviser, Department of Industry, Innovation & Science
Maureen Murphy has been engaged in the commercialisation of innovative new technologies for more than 30 years. She has held CEO roles in global businesses including digital media, telecommunications, and satellite communications, and has managed several ventures from early stage through to successful exit.
She is currently a Commercialisation Adviser to the Federal Government's Entrepreneurs' Program, a $484M program designed to assist Australian technology companies to commercialise their intellectual property. She provides strategic advice and tactical support to early stage companies across a range of industry sectors including ICT, Agtech, Medtech, and Advanced Manufacturing.
Expert in strategic planning, new business development, and all aspects of strategy execution, she is an investor in and adviser to early-stage tech ventures, with a particular interest in emerging and disruptive technologies. Her extensive network covers the technology SME, university research, startup accelerators, angel investment, venture capital and corporate innovation sectors. Maureen holds an MBA (Technology) degree from the Australian Graduate School of Management.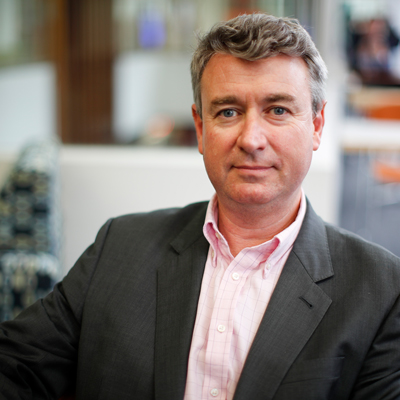 Dr. Ian Oppermann
NSW Government Chief Data Scientist & CEO, NSW Data Analytics Centre

Dr. Ian Oppermann is the NSW Government Chief Data Scientist and CEO of the NSW Data Analytics Centre. Ian has 25 years experience in the ICT sector and has led organisations with more than 300 people, delivering products and outcomes that have impacted hundreds of millions of people globally.
Ian is considered a thought leader in the area of the Digital Economy and is a regular speaker on 'Big Data', broadband enabled services and the impact of technology on society. He has contributed to six books and co-authored more than 120 papers which have been cited more than 3200 times. Ian has an MBA from the University of London and a Doctor of Philosophy in Mobile Telecommunications from Sydney University.
Ian is a Fellow of the Institute of Engineers Australia, a Fellow of the IEEE, a Fellow of the Australian Academy of Technological Sciences and Engineering, is Vice President of the Australian Computer Society, and a graduate member of the Australian Institute of Company Directors. Ian is also president of the Australia National Committee of the IEC and president of the JTC1 strategic advisory committee in Australia.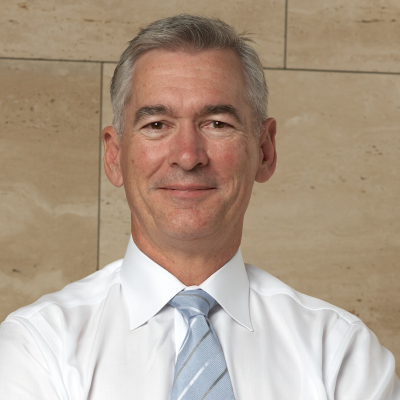 Jon Nicholson
Chairman, Quintessence Labs
Jon Nicholson is Chairman of Quintessence Labs, and an independent director of IAG. He was formerly CSO at Westpac and, before that, a Senior Vice President at the Boston Consulting Group. Jon has deep experience in strategy and has a deep understanding of innovation and disruption, and the process of building new businesses.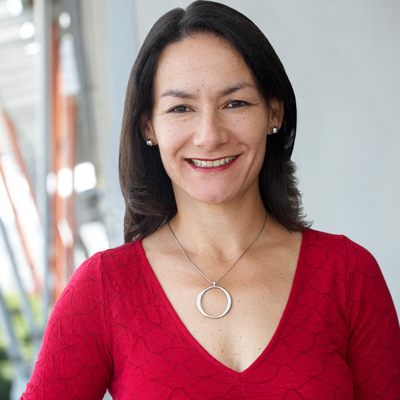 Fiona Pak-Poy
Non-executive Director iSentia Ltd; Member of the Board, Innovation Australia
Fiona Pak-Poy is a Non-executive Director, with experience investing and guiding technology and fast growth companies in a variety of industries. Fiona is a Non-executive Director of iSentia Ltd (ASX: ISD), Australia's leading media intelligence company. She Chairs iSentia's remuneration committee and is a member of the risk and audit Committee. Fiona is a member of the Innovation Australia Board; an independent statutory body established to assist with the administration of the Australian Government's industry innovation programs. She has Chaired or been a member of various innovation programs like Commercialisation Australia, COMET, Industry Innovation Follow On Fund and Clean Technology Investment. Fiona is a Director of Adelaide Research and Innovation Pty Ltd, the commercialisation company of the University of Adelaide; and a member of the Federal Government's National Precincts Board. She is a former member of the not-for-profit international aid development agency, Mercy Works Inc.
Previously, Fiona was a General Partner for Innovation Capital, an Australian venture capital fund that invested in Australian companies with unique intellectual property. Investee companies of which she was a director included Audinate, Opto Globo and Call Journey.
Fiona holds an Honours degree in Civil Engineering from the University of Adelaide and has an MBA from Harvard Business School.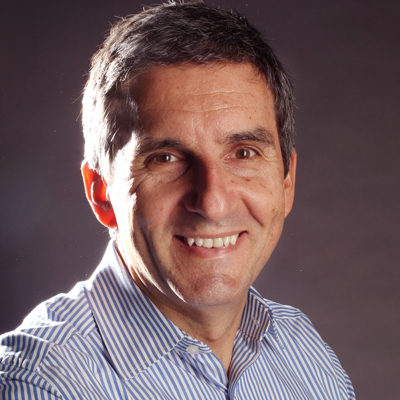 Daniel Petre
Partner AirTree Ventures, Philanthropist
Daniel Petre has been a leading player in Australia's technology industry for more than 25 years, and has held leadership positions in technology-based businesses in Australia and the US. Daniel is currently a Partner at AirTree Ventures, with more than $300m under management and which was launched in July of 2014.
Daniel's previous experiences includes seven years as Chairman of netus (corporate venture capital firm), six years as Chairman of eCorp (also a corporate venture capital firm), five years on the PBL Board and nine years with Microsoft Corporation, where he served as Vice President of the Workgroup Division, Director of Advanced Technology and Director of the Asia Pacific Region. Both netus and ecorp returned in excess of 4 X cash on cash making them the most successful venture firms in Australia to date.
AirTree Ventures is focused on backing outstanding Australian founders who use software to create disruptive products and services. In the current portfolio Airtree has been fortunate to invest in Canva, Prospa, Brosa, Paxata, Pet Circle, Glamcorner, Ento, Edrolo, HotDoc, Xplor, and Elevio to name a few.
Daniel holds an Hon.DBus (UNSW), MBA (USYD) and BSc (UNSW) and he is currently an Adjunct Professor in the Business School at UNSW and the University of Sydney. Daniel is also the author of three books on fatherhood and balancing work and life. He is on the board of the Sydney Theatre Company and Oneview (Healthcare software company). In 2005 Daniel was awarded an AO for his work in philanthropy and business.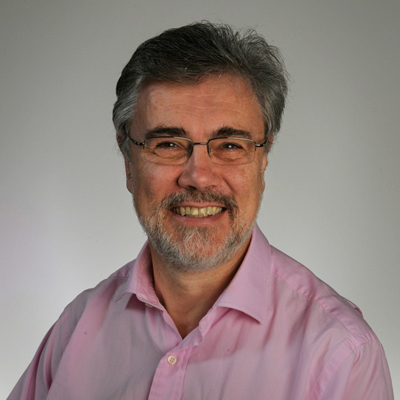 Dr Simon Poole
Director, New Business Ventures, Finisar
Dr Simon Poole is an engineer and entrepreneur with 35 years' experience in photonics in research, academia and industry. He has been involved in startups in both academia and industry for the majority of this time and is renowned both for his contribution to the technology of photonics as well as the companies he has founded.
He was a member of the team that invented the Erbium-Doped Fibre Amplifier (EDFA) at Southampton University and subsequently founded the Optical Fibre Technology Centre (OFTC) and Australian Photonics CRC at the University of Sydney, which between them raised over $100m in research funding over a 15 year period and employed several hundred researchers. He has published over 250 refereed papers in journals and international conferences as well as filing 7 patents, including the initial patent on the EDFA.
Since 1995 Simon has focussed on the commercial arena, starting by founding and running a spin-off company from Sydney University, Indx, to manufacture Fibre Bragg Gratings (FBGs) for use in optical communications systems. Indx was acquired by Uniphase Corporation (now JDS Uniphase) for $US6m and subsequently grew to over 300 people with exports of over $100m pa. After leaving JDSUniphase in late 2000 he worked as a venture partner with KPLJ Ventures, a VC firm based in Palo Alto, before co-founding Engana in September 2001.
In 2010 Simon (along with Dr Steve Frisken) was named as one of the Warren Centre's Australia's Innovation Heroes for his contribution to the development and commercialisation photonics and in 2011 (again, with Dr Frisken) was named as the 2011 NSW Pearcey Medallist for their contribution to the development of the ICT industry in Australia. He was also awarded the Institute of Engineers Australia (Sydney) Entrepreneur of the Year award in 2010, an ATSE Clunies Ross Medal in 2013 and the Charles Todd Medal of the Telecommunications Society of Australia in 2016.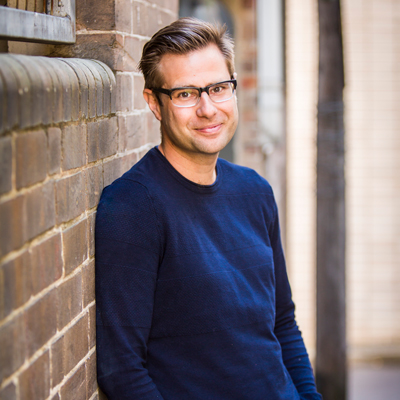 Niki Scevak
Managing Director, Blackbird Ventures
Niki Scevak is a co-founder of Blackbird Ventures, a venture capital firm with the mission to be a partner to the greatest business stories born from Australia. Prior to Blackbird Ventures, he founded Startmate, an accelerator that helps nerds with ideas become great CEOs and build global startups. Before that he founded Homethinking and worked at Jupiter Research in New York.
Jost Stollmann
Jost Stollmann arrived in Australia by accident, when his yacht hit an undocumented reef in Fiji in 2003. He had his yacht repaired in Brisbane, fell in love with Sydney and decided to stay. Since then, he has become one of the key pioneers in the fintech ecosystem.
Before arriving in Australia, Jost was a driving force for innovation in Germany. After graduating from Harvard Business School, he created the German system and network integrator, CompuNet, in 1984 and turned it into a US$1B company. From this, he led the integration and expansion of GE Capital IT Solutions across Europe. Each role saw Jost take 'the road less travelled' and revolutionise the business and start-up scene in
Germany.
Following his time at GE Capital, Jost was appointed as the Federal Shadow Minister of Economy and Technology, where he ran a successful campaign for Gerhard Schröder, who was elected as Chancellor of Germany in a landslide victory. Being a passionate entrepreneur, Jost has played a pivotal role in disrupting the banking industry in Australia by challenging the big bank oligopoly. In 2006, he launched the digital challenger bank, Tyro Payments, offering integrated, mobile, cloud-based banking to Australia's small-to-medium enterprises (SMEs).
He has built Tyro into a prominent, digital challenger within the financial services sector, now employing more than 350 staff and processing more than $8.6 billion in EFTPOS transactions in the last financial year.
After more than 10 years at the helm of Tyro, Jost decided to hand over the reins to Gerd Schenkel, founder of NAB's U-Bank as new CEO. As full time Executive Director, Board member and largest shareholder, Jost continues to define the company's strategic direction whilst building Tyro's profile both locally and abroad.
Jost's other major passions outside of disrupting the banking sector are politics and sailing, having circumnavigated the world for two years (2002-2004) with his wife, Fiona, and their five children on-board his 130 foot, custom-built yacht.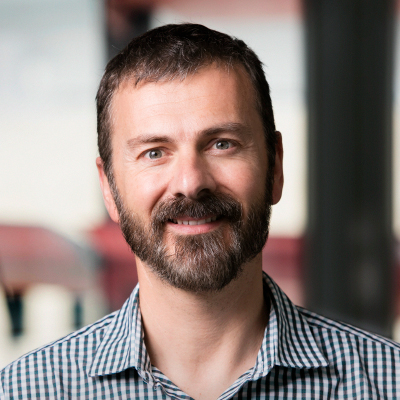 Adrian Turner
Adrian Turner is the CEO of CSIRO's Data61 business and the largest data innovation group in Australia. He is a successful and influential Australian technology entrepreneur who has spent 18 years in Silicon Valley. He is also co-chair of the Australia Cyber Security Growth Network (ACSGN) and a member of the Board of Directors for the Australian eHealth Research Centre (AeHRC). Most recently he was Managing Director and Co-Founder of Borondi Group.
Prior to this, Adrian was co-founder and CEO of smart phone and Internet of Things security company Mocana Corporation, had profit and loss responsibility for Philips Electronics connected devices infrastructure, and was Chairman of the Board for Australia's expat network, Advance.org.
Adrian was also author of the eBook BlueSky Mining, Building Australia's Next Billion Dollar Industries.