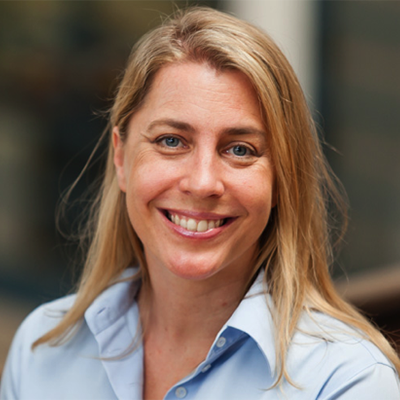 Petra Andren
Petra Andren is an accomplished and experienced international business executive, with strong stakeholder management, community and team building skills, as well as a passion for innovative technologies and a natural flair for spotting and acting on business opportunities.
Petra is currently the CEO of world leading deep technology business incubator Cicada Innovations. Cicada Innovations provides its equity portfolio of companies with strategic advice and guidance as they set strategy, validate their markets and execute on their business plans for commercialising new products and services. Cicada Innovations has worked with more than 100 advanced technology companies to raise over $150 million in private capital, build teams, access grants, develop new products, grow revenue and – for eight companies – has helped to sell or IPO their businesses.
Petra has worked extensively with high tech growth companies, facilitating the connections between them and the legal, financial and strategic resources that fuel their growth. Petra takes pride in being an expert super connector and strategist for the companies that she serves.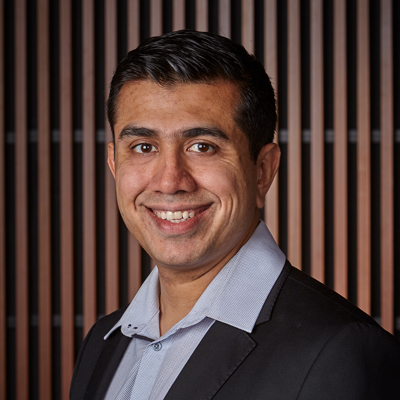 Ajay Bhatia
Managing Director Consumer Business, Carsales.com
Ajay Bhatia is currently Managing Director Consumer Business leading the newly formed consumer team which brings together all consumer facing parts of the business. He was previously Chief Product and Information Officer, responsible for all aspects of product management, software development, infrastructure, IT operations and various support functions at the carsales.com Ltd. Ajay has over 13 years of experience in pure digital businesses. During this time he has held several technical and commercial leadership positions ranging from GM Commercial, Product Director, and Technology Director to CIO. Ajay holds a Bachelor's degree in Engineering from University of Technology, Sydney and a Masters in Management from the same university. Ajay was awarded Australian CIO of the year for 2015 by CEO Magazine Ltd.
Karen Borg
Chief Executive Officer,Jobs for NSW
Appointed as inaugural CEO in December 2015, Karen Borg leads the newly-formed privately-led, NSW government-backed Jobs for NSW. Working with a diverse and experienced board led by David Thodey, Jobs for NSW has been allocated $190 million to assist businesses to create meaningful jobs. In August 2016, then NSW Premier Mike Baird released the Jobs for the Future report, authored by Jobs for NSW, to deliver a whole of government strategy for the creation of new jobs over the next 20 years. As CEO, Karen has created a team of specialists to accelerate job creation through direct funding and broader support capabilities, including advocacy and government access, over the next three years.
Karen was previously President for ResMed, Asia Pacific and the Middle East from 2012 until 2015. Prior to this, she was Global Vice President, Marketing for Advanced Sterilization Products, a Johnson & Johnson company based in Irvine, California. She has worked in the fast moving consumer goods and healthcare industries in senior commercial roles in Australia, the United Kingdom, Russia, Taiwan and the USA for leading organisations including Nestle, Revlon, Goodman Fielder and Seagram, with a broad functional background in marketing, sales and business development.
Karen's experience is strongly grounded in international leadership, business transformation and deep experience of both mature and emerging markets. She was on the NSW Export Advisory Council and has consulted to Tribal Warrior, an indigenous Not for Profit based in Sydney. Karen holds a B.A. from the University of Sydney and is a graduate of the Australian Institute of Company Directors.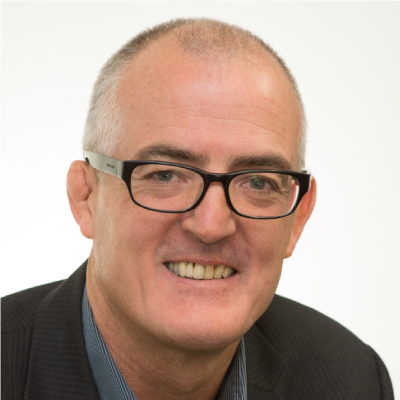 Dr Mike Briers
Industry Professor of IoT, UTS
Mike Briers was named in the Knowledge Nation 100 as Australia's chief evangelist for big data and the internet of things (IoT) and appointed Australia's first Industry Professor of IoT at The University of Technology Sydney (UTS). He is currently the CEO of the Knowledge Economy Institute, an IoT innovation hub, and leads the Food Agility Cooperative Research Centre to empower Australia's food industry to grow its comparative advantage through digital transformation. Mike is a co-founder and Director of the Internet of Things Alliance Australia.
Mike's pioneering efforts in fintech and e-research led to the global success of SIRCA and the founding of big data company RoZetta, e-research service provider Intersect, and co-founding of Capital Markets CRC and AgTech business, The Yield.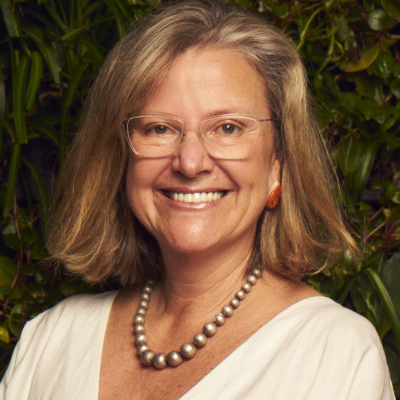 Mara Bun
Non-Executive Director, Enova Community Energy
Mara Bun is Director of Australian Ethical Investments and Enova Community Energy and is Chairman of Gold Coast Waterways Authority. Mara is currently Strategy and Development Leader of the Food Agility CRC which empowers Australia's agri-food industry to grow its comparative advantage through digital transformation; Digital transformation consultant to Simba Global, Australia's largest commercial textile company; and Member of Seqwater's Independent Review Panel calibrating Queensland's 30 year water security strategy.
Mara's career began as a senior financial analyst with Morgan Stanley's Silicon Valley technology practice. After moving to Australia in 1991 she was CFO of Greenpeace Australia and Policy & Public Affairs Manager at Choice. Mara was a member of the Advisory Council of NSW Sustainable Energy Development, and was a Director of the Board of the National Office for the Innovation Economy. During the 'dotcom' years Mara led Internet Equities Research for Macquarie Bank. She became a Director of the Allen Consulting Group's Sydney ICT and sustainability practice, was later was Director of Business Development for CSIRO. In 2008 Mara became founding CEO of Green Cross Australia catalysing the climate resilience agenda.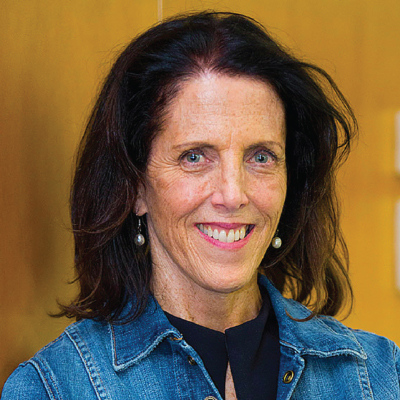 Topaz Conway
Chair, Entrepreneur and Angel Investor
Topaz Conway has over 20 years experience working with early-stage companies across a number of industries, including founding two businesses herself, working in venture capital, and being CEO of Cytopeia Inc. and Biothoughts Inc. Having worked in hi-tech, biotech, and even the e-wine industry, her focus now is working to build a strong, connected and collaborative energy to the innovation ecosystem in Australia. Her passion is startups – advising on strategy and market entries into the US and Australia – and serves both as a Director and Advisor to many companies.
Topaz is an active angel investor, Chair of SBE Australia and Springboard Accelerator, Director of StartupAUS, past Chair of PAFtec Pty Ltd and past Director of Telstra Industry Advisory Board, works with Accelerating Commercialisation as a Commercialisation Adviser, is on Advisory of Inspiring Rare Birds and Dendocyte, is a graduate of AICD, and is committed to being part of changing how women can succeed in growing global companies in Australia.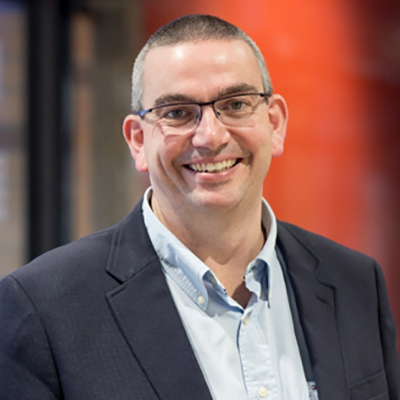 Charles Day
CEO, Office of Innovation and Science Australia
Dr Charles Day is the CEO of the Office of Innovation and Science Australia (OISA). Charles' expertise is in innovation, business development, technology commercialisation, venture capital and startup creation. Most recently he was the Program Director for the Carlton Connect Initiative, an ambitious project to create Australia's premier STEM innovation precinct anchored by the University of Melbourne.
As CEO, Charles leads the Office of Innovation and Science Australia and supports the Innovation and Science Australia (ISA) board's implementation of long-term initiatives to boost innovation and science. ISA provides strategic, whole-of-government advice on all science, research and innovation matters. ISA's current activities include providing guidance on the government's $10.1 billion investment in 2016–17 in innovation, science and research through the National Innovation and Science Agenda, and shaping future innovation policy.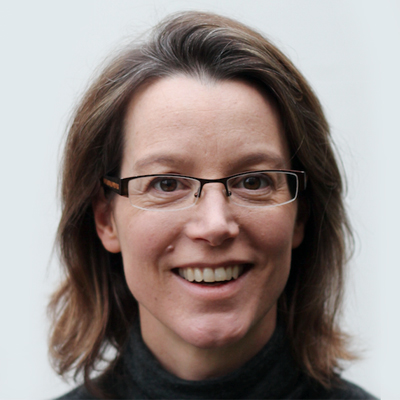 Teresa Engelhard
Non-executive Director, Origin Energy
Teresa Engelhard is a Silicon Valley transplant with 20 years of hands-on experience leading
technology innovation as an executive, venture capitalist and director. Her CEO and VP-level
executive roles in Silicon Valley span the growth cycle from startups to publicly-listed companies and she has served on more than 10 boards in the energy, consumer internet, IoT, healthtech and telecommunications sectors.
Teresa currently serves on the boards of Origin Energy, Redbubble, Planet Innovation, StartupAUS, Redkite Charity and is a member of Innovation and Science Australia's Entrepreneurs' Programme Committee.
Her belief in Australia's potential to develop a world-class technology ecosystem to help evolve its resource-dominated economy is informed by first-hand experience as a director and investor at world-leading Antipodean innovators including RedBubble, Daintree Networks, Planet Innovation, Next Window and Zen Ecosystems.
Teresa has an MBA from Stanford University, a BS in Engineering and Applied Science from the
California Institute of Technology (Caltech) and she began her career at McKinsey & Company serving energy and retail clients.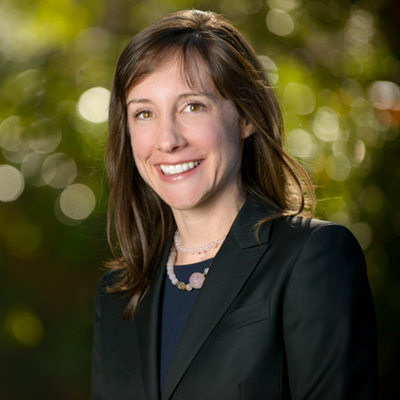 Kara Frederick
General Partner, Reinventure Group
Kara Frederick is a General Partner at Reinventure Group, a venture capital firm backed by Westpac. Having worked in the US and Australia, she has extensive buy and sell-side experience across a variety of fintech and technology companies. She is a former executive at Goldman, Sachs & Co and has worked on a variety of transaction sizes from venture capital investments to large scale buyouts, such as the USD$11.3 billion buyout of SunGard Data Systems. Kara is a graduate of Princeton University, co-heads Princeton's Alumni Council in Australia, and resides in Sydney with her family.
Andreas Furche
Executive Director, Capital Markets Technologies

Dr Andreas Furche has been a driver in the development of financial technology startup companies for over 20 years, in Australia, the US, and Europe. As CEO of SMARTS (acquired by Nasdaq in 2010), he led the development of its market surveillance company to a global standard. He founded and developed a number of other companies out of CMCRC, including Lorica Health, Australia's leading provider of fraud and error detection in health insurance claims, and established Capital Markets Technologies as the first venture capital fund owned and operated by a CRC. His involvement in fintech startups began in the 1990s on the topic of digital cash, an area in which he retains a keen interest.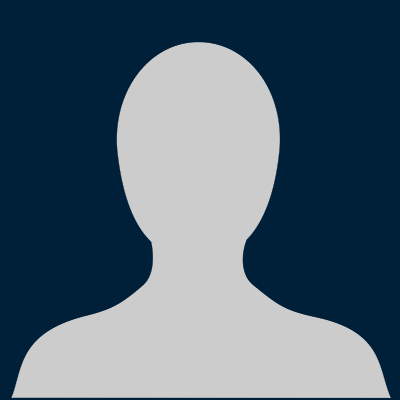 Colette Grgic
Chief Innovation Officer, BlueChilli

Colette Grgic is BlueChilli's Chief Innovation Officer, designing and kickstarting innovation programs that support startups while bringing transformative innovation to our corporate partners. She has founded her own startups, run startup accelerator programs and led internal startups for large corporates. She's also an expert cat-herder.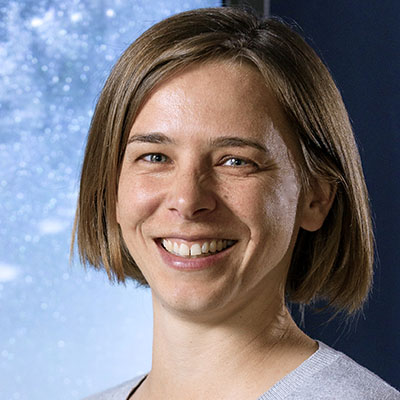 Lisa Harvey-Smith
Associate Professor Lisa Harvey-Smith is an astronomer at the CSIRO. She studies the birth and death of stars and the growth of supermassive black holes. She is the Project Scientist for the Australian Square Kilometre Array Pathfinder (ASKAP) radio telescope and an Adjunct Associate Professor at the University of New South Wales. She won the 2016 Australian Museum's Eureka Prize for the Promotion of Australian Science Research, was a co-recipient of the CSIRO Chairman's Medal 2015 and was named in The Sydney Morning Herald's 100 most influential people in 2012. She is a team leader at the Australia Telescope National Facility and is a member of several national and international science advisory committees.
Lisa regularly mentors students in schools located in Sydney and at Pia Wadjarri, a remote aboriginal community in Western Australia. She advocates for a level playing field for everyone working in astronomy. Her work as a former Chair of the Astronomical Society of Australia's Chapter for Women in Astronomy culminated in the launch of The Pleiades Awards, a national accreditation scheme for employers of astronomers in Australia that take steps towards achieving best practice in equity and diversity. She now serves on the project management team of CSIRO's diversity self-assessment group.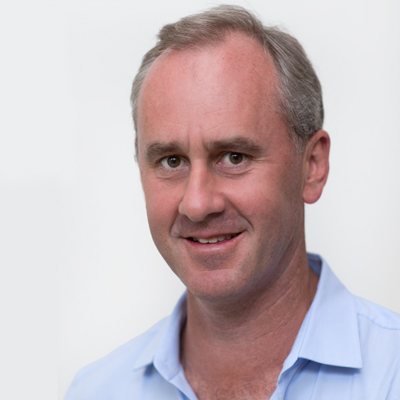 Tony Holt
Co-founder, Square Peg Capital
Tony Holt is a co-founder of Square Peg Capital. He has deep experience in investment banking, corporate finance, M&A and capital raising gained in industry-leading global organisations. He has also worked in Melbourne, New York, Sydney and Asia and has breadth and depth of knowledge and experience doing business in and across different geographies.
From 1991 to 2006, Tony was with Merrill Lynch in the Investment Banking division. He had experience in a wide range of Corporate Finance, M&A, and Capital Raising advice. From 2006 through to 2008, Tony was a Managing Director at Citigroup's Sydney Investment Banking Group and Head of its TMT business in Australia and New Zealand. In 2008 Tony joined Macquarie Capital where he worked until co-founding Square Peg Capital. While at Macquarie Tony held a variety of roles including co-head of TMT for Asia and Head of Principal Investments for Macquarie Capital Asia. Tony holds a Bachelor of Commerce from the University of Melbourne.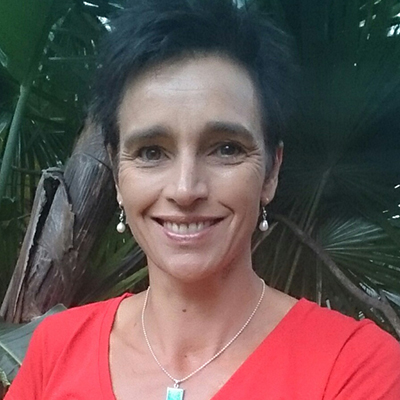 Jo Hume
Venture Partner, Southern Cross Venture Partners
Jo Hume is a Masters degree qualified engineer with over 15 years commercial experience across the energy and sustainable development sectors. Prior to joining Southern Cross Venture Partners, Jo was with the CVC Renewable Energy Equity and CVC Sustainable Investments funds working at every stage of the investment journey: deal sourcing, investment, management and exit. She has also worked at senior levels at AGL, The NZ Business Council for Sustainable Development and the Sustainable Energy Development Authority.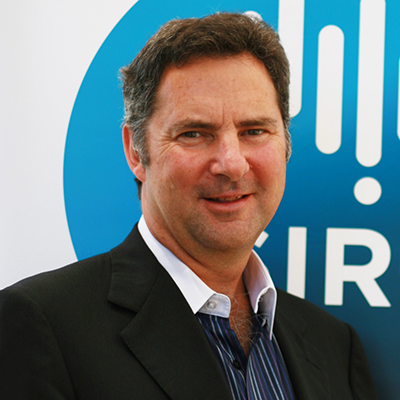 Dr Larry Marshall
Dr. Larry Marshall has lead CSIRO since 2015. Previously he was Managing Director of Southern Cross Ventures. He is a passionate supporter of Australian innovation and Australian entrepreneurs. He has a longstanding partnership with SoftBank China, China's most successful VC firm, and co-manages the Renewable Energy Fund, founded in 2012, with them.
Simon Martin
Simon Martin's executive career included over seven years as Chief Financial Officer and a director of MYOB, following which he became CEO of iCareHealth group. Prior to joining MYOB, Simon spent a number of years in investment banking and accounting. Simon is now an investor and director in a number of technology companies, including health tech providers iCareHealth (UK) and Sisu Wellness, small business platform providers Sendle and Banjo Loans, and creative collaboration software provider Milanote. He is also active in the for purpose sector as a director of 5point Foundation, a private charitable organisation, Methodist Ladies College and Big4 Holiday Parks.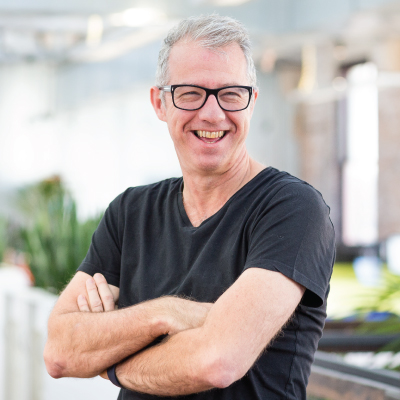 Phil Morle
Partner, Main Sequence Ventures
Phil Morle is a Partner at Main Sequence Ventures – the CSIRO's innovation fund. His mission is to transform Australia's research into epic global companies. Before that, Phil was CEO of Pollenizer, Australia's first tech startup incubator through which he helped many hundreds of startups across Asia Pacific as well as launch incubators for some of the world's biggest organisations.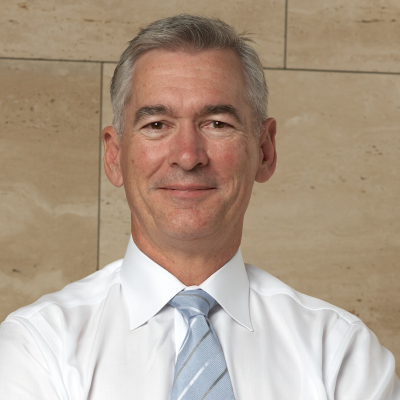 Jon Nicholson
Chairman, Quintessence Labs
Jon Nicholson is Chairman of Quintessence Labs, and an independent director of IAG. He was formerly CSO at Westpac and, before that, a Senior Vice President at the Boston Consulting Group. Jon has deep experience in strategy and has a deep understanding of innovation and disruption, and the process of building new businesses.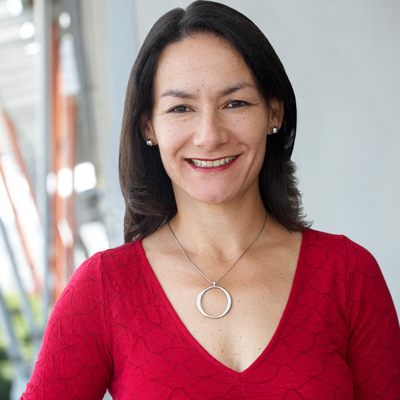 Fiona Pak-Poy
Non Executive Director MYOB; iSentia; SIRCA; Sydney School of Entrepreneurship; PageUp People
Fiona Pak-Poy is a professional non-executive director. She has worked as an executive, consultant, board member or investor with a number of companies based in the US and Australia, in a variety of industries including financial services, software, healthcare, telecom, manufacturing, and consumer goods. She has been a director of public and private companies, university controlled entities, charitable not-for-profits and Federal government boards.
She is a non-executive director of MYOB (accounting and business management software); iSentia Group Ltd (Australasia's leading media intelligence company); and a director of the Securities Industry Research Centre of Asia Pacific (SIRCA), a not-for-profit provider of capital markets financial data and research services to universities, regulators and financial market participants world-wide. She is also a member of the Board of the newly formed Sydney School of Entrepreneurship, a joint exercise between all the NSW universities and TAFEs. She is a member of the Federal Government's Innovation and Science Biomedical Translation Fund (BTF) Committee that oversees the $500m fund that supports the development of biomedical ventures in Australia aiming to achieve significant national health and economic outcomes.
Fiona is a former director of the Innovation Australia board and has been on a number of its committees including Chairing the interim board of Commercialisation Australia and the Clean Technology Committee. Previously Fiona was a partner in an Australian venture capital fund that invested in technology start-ups.
Fiona holds an Honours degree in Engineering from the University of Adelaide and an MBA from Harvard Business School.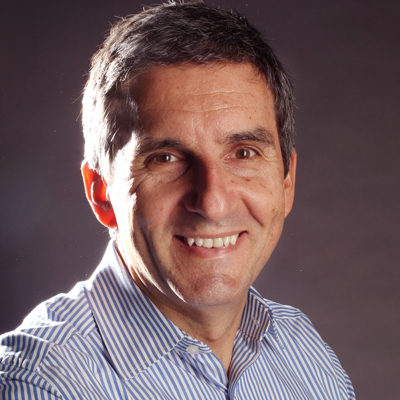 Daniel Petre
Partner, AirTree Ventures, Philanthropist
Daniel Petre has been a leading player in Australia's technology industry for more than 25 years, and has held leadership positions in technology-based businesses in Australia and the US. Daniel is currently a Partner at AirTree Ventures, with more than $300m under management and which was launched in July of 2014.
Daniel's previous experiences includes seven years as Chairman of netus (corporate venture capital firm), six years as Chairman of eCorp (also a corporate venture capital firm), five years on the PBL Board and nine years with Microsoft Corporation, where he served as Vice President of the Workgroup Division, Director of Advanced Technology and Director of the Asia Pacific Region. Both netus and ecorp returned in excess of 4 X cash on cash making them the most successful venture firms in Australia to date.
AirTree Ventures is focused on backing outstanding Australian founders who use software to create disruptive products and services. In the current portfolio Airtree has been fortunate to invest in Canva, Prospa, Brosa, Paxata, Pet Circle, Glamcorner, Ento, Edrolo, HotDoc, Xplor, and Elevio to name a few.
Daniel holds an Hon.DBus (UNSW), MBA (USYD) and BSc (UNSW) and he is currently an Adjunct Professor in the Business School at UNSW and the University of Sydney. Daniel is also the author of three books on fatherhood and balancing work and life. He is on the board of the Sydney Theatre Company and Oneview (Healthcare software company). In 2005 Daniel was awarded an AO for his work in philanthropy and business.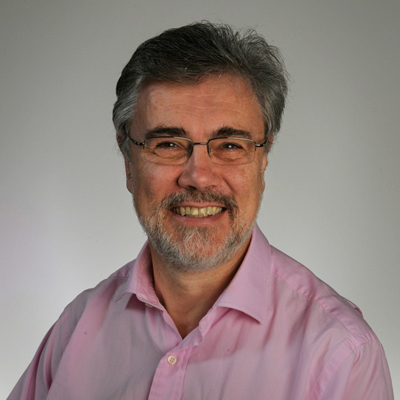 Dr Simon Poole
Director, New Business Ventures, Finisar
Dr Simon Poole is an engineer and entrepreneur with 35 years' experience in photonics in research, academia and industry. He has been involved in startups in both academia and industry for the majority of this time and is renowned both for his contribution to the technology of photonics as well as the companies he has founded.
He was a member of the team that invented the Erbium-Doped Fibre Amplifier (EDFA) at Southampton University and subsequently founded the Optical Fibre Technology Centre (OFTC) and Australian Photonics CRC at the University of Sydney, which between them raised over $100m in research funding over a 15 year period and employed several hundred researchers. He has published over 250 refereed papers in journals and international conferences as well as filing 7 patents, including the initial patent on the EDFA.
Since 1995 Simon has focussed on the commercial arena, starting by founding and running a spin-off company from Sydney University, Indx, to manufacture Fibre Bragg Gratings (FBGs) for use in optical communications systems. Indx was acquired by Uniphase Corporation (now JDS Uniphase) for $US6m and subsequently grew to over 300 people with exports of over $100m pa. After leaving JDSUniphase in late 2000 he worked as a venture partner with KPLJ Ventures, a VC firm based in Palo Alto, before co-founding Engana in September 2001.
In 2010 Simon (along with Dr Steve Frisken) was named as one of the Warren Centre's Australia's Innovation Heroes for his contribution to the development and commercialisation photonics and in 2011 (again, with Dr Frisken) was named as the 2011 NSW Pearcey Medallist for their contribution to the development of the ICT industry in Australia. He was also awarded the Institute of Engineers Australia (Sydney) Entrepreneur of the Year award in 2010, an ATSE Clunies Ross Medal in 2013 and the Charles Todd Medal of the Telecommunications Society of Australia in 2016.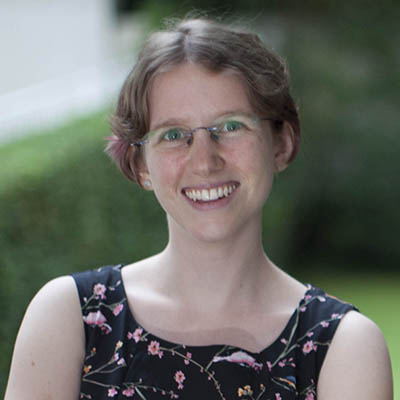 Nicky Ringland
Computing Education Specialist, Australian Computing Academy
Dr Nicky Ringland is a Computing Education Specialist at the Australian Computing Academy, University of Sydney, and Outreach Officer at the National Computer Science School. She completed her PhD in Computer Science at the University of Sydney, and is a co-founder of Grok Learning, a startup with a mission to teach students to solve problems with code. Nicky is one of Australia's "Superstars of STEM", and speaks at academic, tech, startup and community conferences and events. Nicky is passionate about teaching the next generation the skills they need to become the creators of tomorrow.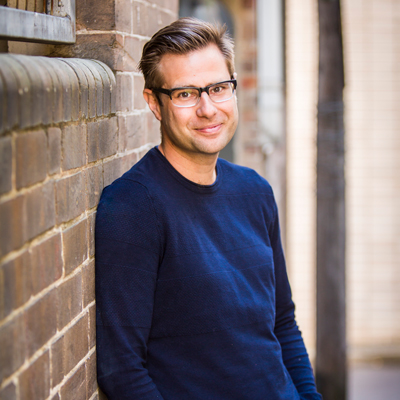 Niki Scevak
Managing Director, Blackbird Ventures
Niki Scevak is a co-founder of Blackbird Ventures, a venture capital firm with the mission to be a partner to the greatest business stories born from Australia. Prior to Blackbird Ventures, he founded Startmate, an accelerator that helps nerds with ideas become great CEOs and build global startups. Before that he founded Homethinking and worked at Jupiter Research in New York.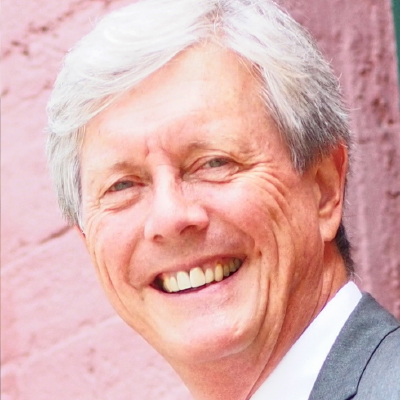 David Skellern
---
David Skellern founded Radiata in 1997, acquired by Cisco; and is a former CEO of NICTA. David is currently Chairman of Capital Markets CRC Ltd and a Visiting Professor at Imperial College London. He was made an Officer of the Order of Australia in 2012, for service to science and engineering.
Jost Stollmann
Jost Stollmann arrived in Australia by accident, when his yacht hit an undocumented reef in Fiji in 2003. He had his yacht repaired in Brisbane, fell in love with Sydney and decided to stay. Since then, he has become one of the key pioneers in the fintech ecosystem.
Before arriving in Australia, Jost was a driving force for innovation in Germany. After graduating from Harvard Business School, he created the German system and network integrator, CompuNet, in 1984 and turned it into a US$1B company. From this, he led the integration and expansion of GE Capital IT Solutions across Europe. Each role saw Jost take 'the road less travelled' and revolutionise the business and start-up scene in
Germany.
Following his time at GE Capital, Jost was appointed as the Federal Shadow Minister of Economy and Technology, where he ran a successful campaign for Gerhard Schröder, who was elected as Chancellor of Germany in a landslide victory. Being a passionate entrepreneur, Jost has played a pivotal role in disrupting the banking industry in Australia by challenging the big bank oligopoly. In 2006, he launched the digital challenger bank, Tyro Payments, offering integrated, mobile, cloud-based banking to Australia's small-to-medium enterprises (SMEs).
He has built Tyro into a prominent, digital challenger within the financial services sector, now employing more than 350 staff and processing more than $8.6 billion in EFTPOS transactions in the last financial year.
After more than 10 years at the helm of Tyro, Jost decided to hand over the reins to Gerd Schenkel, founder of NAB's U-Bank as new CEO. As full time Executive Director, Board member and largest shareholder, Jost continues to define the company's strategic direction whilst building Tyro's profile both locally and abroad.
Jost's other major passions outside of disrupting the banking sector are politics and sailing, having circumnavigated the world for two years (2002-2004) with his wife, Fiona, and their five children on-board his 130 foot, custom-built yacht.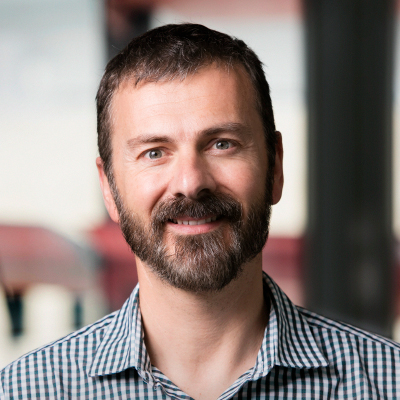 Adrian Turner
Adrian Turner is the CEO of CSIRO's Data61 business and the largest data innovation group in Australia. He is a successful and influential Australian technology entrepreneur who has spent 18 years in Silicon Valley. He is also co-chair of the Australia Cyber Security Growth Network (ACSGN) and a member of the Board of Directors for the Australian eHealth Research Centre (AeHRC). Most recently he was Managing Director and Co-Founder of Borondi Group.
Prior to this, Adrian was co-founder and CEO of smart phone and Internet of Things security company Mocana Corporation, had profit and loss responsibility for Philips Electronics connected devices infrastructure, and was Chairman of the Board for Australia's expat network, Advance.org.
Adrian was also author of the eBook BlueSky Mining, Building Australia's Next Billion Dollar Industries.