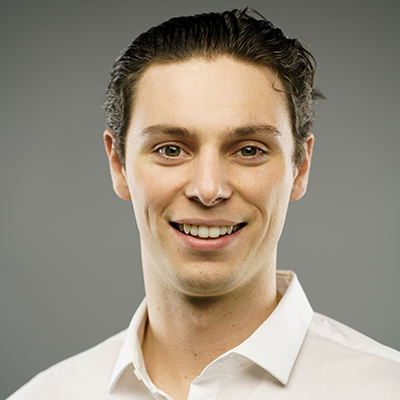 James Deamer
James Deamer is a graduate from UC (Bach of Entrepreneurship & Innovation/ Human Nutrition) formerly manager of Entry 29 startup co-working in Canberra and a graduate of the HAX accelerator.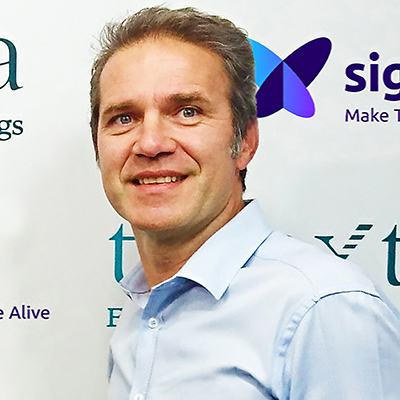 Renald Gallis
Renald Gallis is a visionary tech entrepreneur and pioneer of the Internet of Things (IoT), who loves to leverage technological innovations to improve business processes and people's lives. Early on, Renald was leading the first IoT strategic initiatives in utilities, health and transport in Australia and New Zealand at NetComm Wireless and Sagemcom. He is now CEO of Thinxtra, the #1 IoT powerhouse in Asia-Pacific that is building and commercialising the first nation-wide IoT Networks (based on Sigfox technology) to connect the unconnected in Australia, New Zealand, Hong Kong and beyond.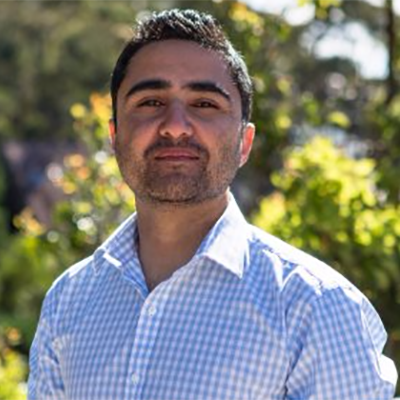 Jatinder Grewal
Jatinder Grewal always had a passion for electronics, software and robotics, and has been building computer controlled machines since school. A uni dropout from the University of Sydney, Jatinder was doing a bachelor of mechatronics, and got pulled out by a Sydney-based mining company to design electronics and robotic control systems for gas drilling. He later started his own design company designing robotics control systems for oil and gas companies such as SHELL (USA). During this period, Jatinder kept working on the robotics control platform, Hind Technology's main product called the MASSO.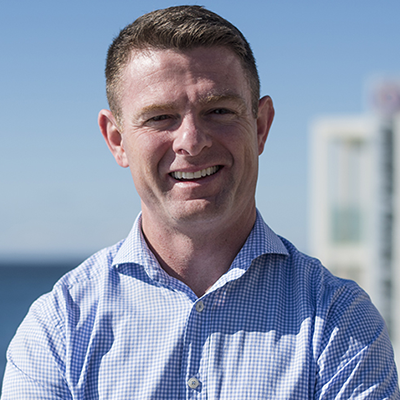 Connor Hughes
Chief Technology Officer, Utillix
Connor Hughes has extensive experience in building and scaling high performing teams in startup and enterprise environments in Australian and European firms. He loves challenging the orthodoxy and provides the often missing link between technology and business to deliver entrepreneurial high quality digital services that innovate and disrupt. As CTO with Utillix, Connor is passionate about removing the obstruction from construction. Connor lives in Sydney's Bondi where he enjoys the aquatic life and for his latest challenge is competing in the Coolangatta Gold in October.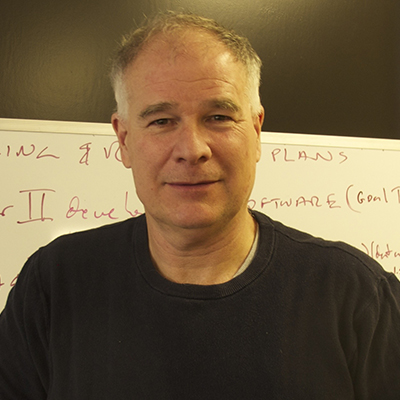 David Keightley
Ecospectral an Australian company that developed and sells BRIM, an industrial internet of things (IoT) platform for sensing, control and analysis of human activity patterns, physical building properties and optimisation through industry standard protocols and open standard. Before founding Ecospectral, David was co-founder and Director at Mediaware Solutions, a video analysis and processing company he spun out of CSIRO based on his research there and sold to General Dynamics in 2007. David's education background is in signal processing, electrical engineering and applied mathematics.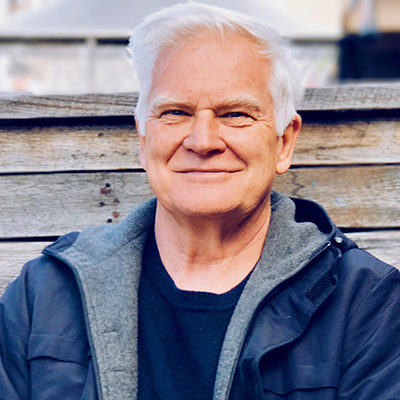 Peter Kittel
Peter Kittel is Company Founder, Executive Director and Chief Inventor at Axis Energy Group Pty Ltd. Peter has deep expertise acquired through a varied career in engineering, construction, renewable energy, law and financial services corporations over a 40 year period. He commenced working with renewable energy solutions in the 1990s and is the author of multiple patents in the field. Peter has been involved with start-up ventures that have successfully transitioned into viable businesses and brings immense experience, expertise and technical skills to the team at Axis Energy.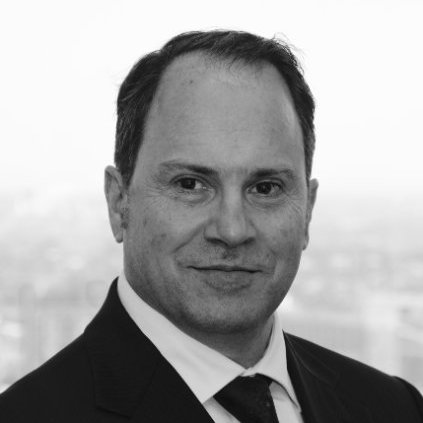 Bernard Kornfeld
Chief Scientist, Factoryone
Dr Bernard Kornfeld is an Industrial Engineer and seasoned Director-level executive with 25 years experience in manufacturing, supply chain, and project management. Together with Professor Sami Kara from the Sustainable Manufacturing and Life Cycle Engineering Research Group School of Mechanical and Manufacturing Engineering The University of New South Wales, Bernard has conducted research over the last four years in the field of efficiency of manufacturing processes and energy saving, which has already proven to create savings in factories of hundreds of thousands of dollars.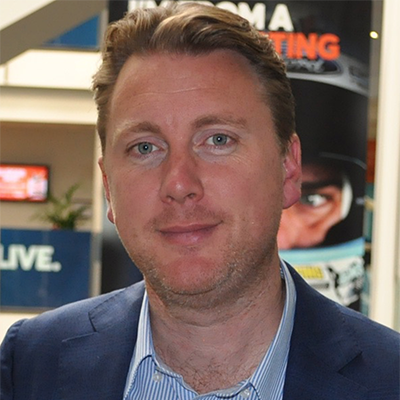 Chris Law
As the visionary shaping Future Grid, Chris Law's mission is to make Future Grid an accessible, customer-centric solution for utilities and telcos. Chris has an extensive, 20-year history holding strategic positions across a wide variety of industries, including energy, pay TV, telecommunications and construction.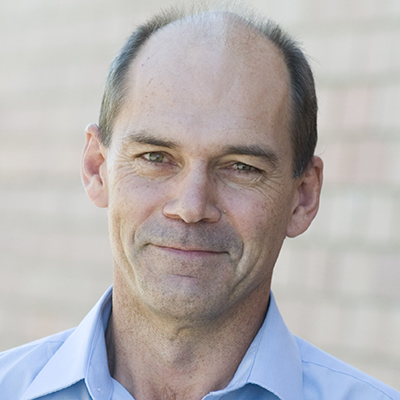 Sam Leighton
Sam Leighton has over 30 years of experience developing emergent technologies globally. As an accomplished international business executive, Sam has held senior management positions at Orbital Engine Company (Australia), Walbro Corporation (USA), Aprilia Motorcycles (Italy), and UCAL Fuel Systems (India). Sam's knowledge of global markets has resulted in successful launches of products in the USA, Italy, and India. Most recently he was the General Manager at Advanced Braking Technology Ltd.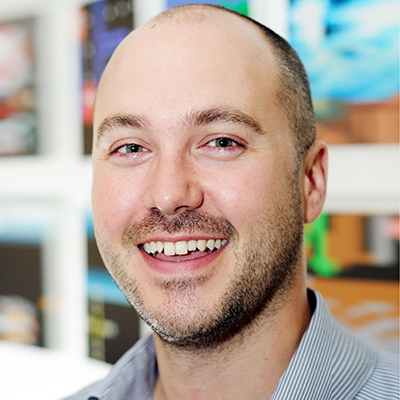 Oli Madgett
Oli Madgett is a grape grower based in McLaren Vale in SA. He was previously a co-founder of the London-based social games studio WeR Interactive, conceiving and exec producing the I AM PLAYR game, which enabled over 16 million Facebook users to play the life of a footballer – picking up Gold at Cannes Lions for the integration of Nike into the story and a BAFTA nomination.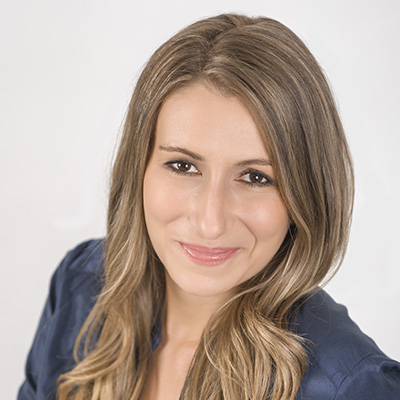 Flavia Tata Nardini
Space engineer Flavia Tata Nardini began her career at the European Space Agency before joining TNO to apply her technical knowledge to advanced space propulsion engineering projects. In 2015, she co-founded Fleet to solve the issue facing businesses globally over the next decade: how to connect the more than 75 billion connected devices expected to come online over the next decade, simply and cheaply.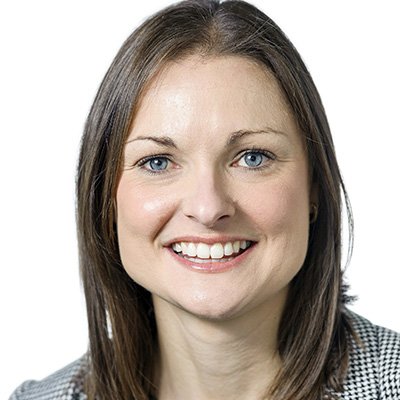 Michelle Perugini
Dr Michelle Perugini is an academic, entrepreneur, and an internationally renowned expert in
health, medical research, advanced analytics, and cognitive AI. Michelle spent the first 13 years of her career in health and medical research, specializing in predictive genetics and translational medicine. She was the pioneer of new methods in proteomics that now drive drug discovery. Michelle co-founded global technology company ISD Analytics, with award-winning predictive analytics product Simulait, which was acquired by Ernst and Young (EY) in 2015. Michelle has authored various research papers and is the recipient of many innovation awards and grants. She is now working with and mentoring various innovative technology start-ups, and is a co-founder of Presagen and Life Whisperer. Presagen has a unique AI platform that allows rapid development and delivery of cloud-based products in two areas: automation of human behavior and medical diagnostics. Life Whisperer provides AI-driven decision support for non-invasive image analysis to improve embryo selection for IVF, and to ultimately improve outcomes for couples wanting to have children.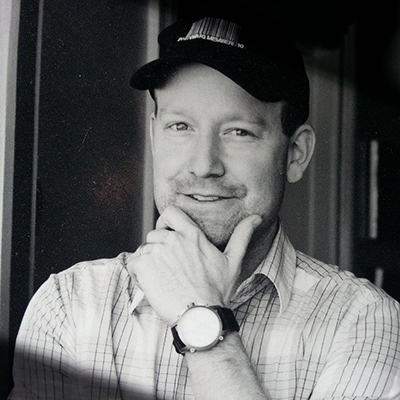 Marc Niemes
Director Ecosystems, Sofihub
Marc Neimes is currently part of the commercialisation team of Sofihub. Sofihub provides realtime insights and monitoring for the care sector and learns what is 'normal' resident behaviour to trigger alerts and notifications for 'abnormal events'. It is currently located within the Telstra Innovation Lab with the first Melbourne Group for the Accelerator Muru-D. Marc Niemes has founded and commercialised six other organisations in the digital space over the last 20 years. Many of these are now part of larger groups including iinet, GlobeConnect Telecom, and Telstra. Marc's expertise is around the commercial models of learning technology, specifically how they can support traditionally 'disconnected' or remote users in hands on industries. His primary focus is now applied to healthcare organisations like Western Health, MCRI (Murdoch Children's Research Institute), AMA and Diabetes Educators. He has also worked on blended programs for Virgin, AusPost, CBA, CPA, Newcrest, Boral and Woolworths to name a few.
Jenny O'Neill
With academic qualifications in psychology and public health/epidemiology, Jenny has worked in senior research and program mgmt roles in goverment, private hospital, big pharma and healthtech companies for over 20 years. This breadth of different viewpoints of the health sector has allowed Jenny to develop strong strategic thought leadership in digital health. Software she has designed for former employers is market leading in class. Jenny was the first female President of the peak industry body for digital health downunder.
Nick Owen
Nick Owen holds a Master in Engineering and PhD in Molecular Biology from the University of Cambridge, UK. He has an extensive publication record that spans the fields of applied mathematics, molecular biology and energy technology. As a side project to his PhD studies, Nick developed a system to trace gun crime using ammunition labelled with synthetic DNA. From this research he founded Nucleotrace (backed by Blackbird VC and Startmate) and has since expanded into DNA-based supply chain monitoring applications. Nick has a long-standing interest in entrepreneurship and is excited about the rapid pace of change in the biotech industry.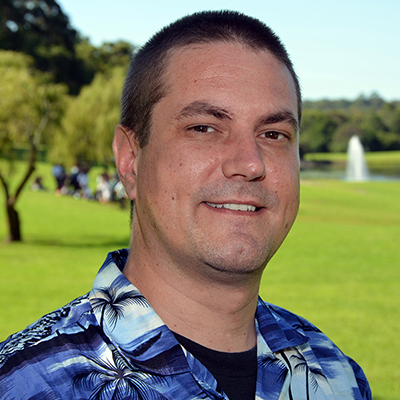 Michael Rampe
Michael Rampe is a senior learning designer with an educational media specialisation at Macquarie University focussing primarily on well formed video and 3d in a higher ed teaching and learning context. He has been working on various 3d initiatives across the university including 3d scanning and acquisition, 3d web delivery and interactivity as well as 3d output methods including Augmented reality, virtual reality and a variety of printing methods. He led a team to develop the Pedestal (beta) online 3d learning platform which is currently undergoing further development through various incubator initiatives.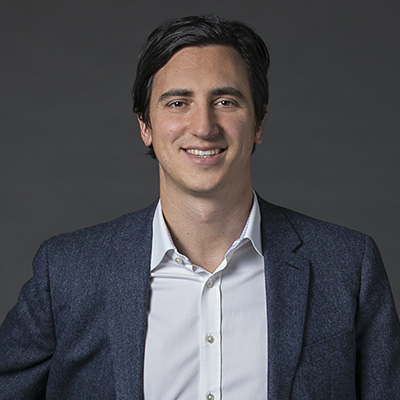 Josh Shipman
Josh Shipman is a forward thinking leader who thrives on challenging the status quo and has a passion for building game-changing, profitable businesses. Josh rapidly solves complex problems by bringing to market disruptive technology and business solutions to deliver transformational outcomes and results. He has extensive experience in building and scaling tech start-ups and standing up market-leading payments, fraud, cyber and robotics capabilities in large multi-national companies in the UK and Australia.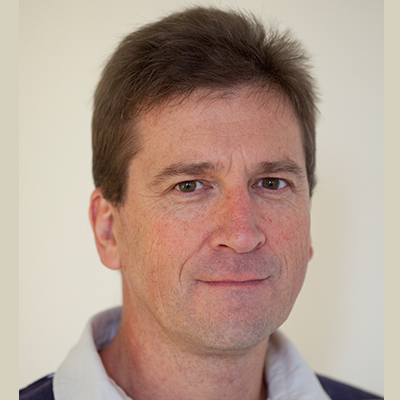 William Tarlinton
Managing Director, Zeppelin Bend
William (Bill) Tarlinton has 25 years of experience in the energy industry as an engineering professional, manager and entrepreneur. In his early career, Bill worked as a software engineer on real time systems. Later, he managed the operation of the electricity distribution network in the ACT, and oversaw the implementation of new business and control systems during a period of industry restructure. In 2001 he founded Opal Software, a software and services solutions company which was instrumental in the successful deployment of many of the Operational Control solutions for electricity distribution in Australia and New Zealand. Opal was acquired by General Electric in 2010. Bill founded a new company in 2014 (Zeppelin Bend) to develop next generation operational technologies for electricity distribution networks.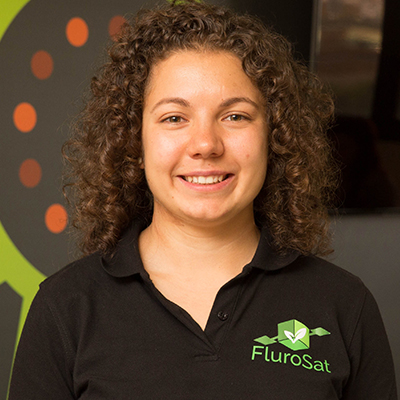 Anastasia Volkova
Anastasia Volkova is an aeronautical engineer completing her PhD in autonomous drone navigation. She has experience ranging from projects with the NASA robots onboard International Space Station to managing 370-person team for UEFA. Anastasia has recently been awarded an Amelia Earhart Fellowship for her commitment to advancing the application of aerospace engineering. Her passion for the real-world application has found expression in the startup, FluroSat which has successfully finished Telstra's muru-D accelerator program and is now monitoring farms using drones and satellites in five states in Australia.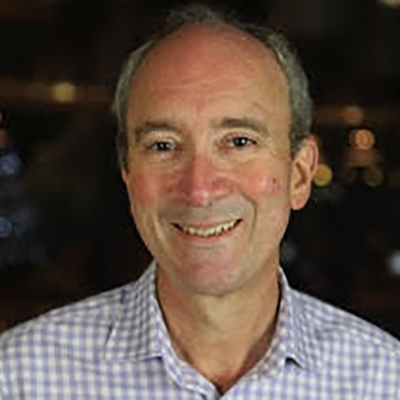 Michael Walters
Michael Walters has been passionate about cards and payments since the first ATM was installed in his hometown of Port Macquarie. Since graduating with business and technology majors from ANU, Michael has worked in cards and payments internationally for more than 25 years – in operational, consulting, governance and start-up roles. He has been a co-founder of three fintech start-ups, partner in a global payments consulting firm, advisor to central banks and international payment schemes, COO of a global B2B payments leader, and managed a AUD 400m paytech-focussed fund. For the past couple of years, Michael has been working with a bunch of (far more) talented, intelligent and creative geeks to work out how to best process little payments. With some great ideas and cool tech, they decided to focus in on transit payments (there are more than twice as many of these than all card payments combined), and have convinced many of the UK's largest transport operators to jump on board.'. Michael lives in Melbourne with his wife Katrin and three highly accident-prone kids – as well as a huge, energetic labradoodle pup called Truffles.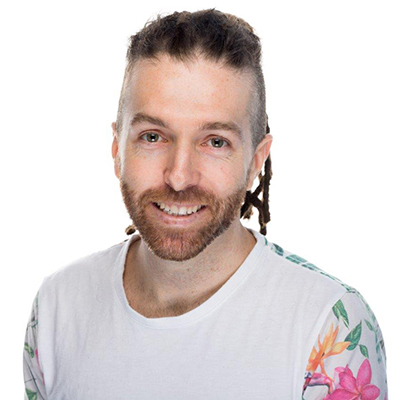 Matt Way
Matt Way is the founder of Syntropy. For most of his life, Matt has been thinking about ways to help computers understand the world the way humans do. While most AI research focuses on constrained supervised learning, Matt has spent over a decade working on new AI algorithms that learn without being given explicit labels, similar to the way that humans learn. He believes that if we can endow computers with the abilities to form representations in a unsupervised way this will lead to a future of trainable machines that will exponentially grow the productive output of the human race.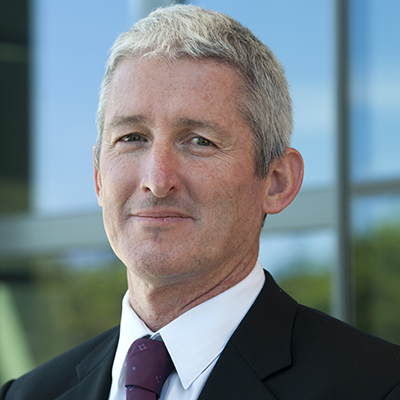 Michael Withford
Professor Michael Withford leads the OptoFab Node (optofab.org.au) of the Australian National Fabrication Facility, at Macquarie University. He holds several patents and has published over 150 refereed journal papers and several hundred conference papers. He is an Associate Editor for Optics Express, an OSA Fellow, a SPIE Senior Member and Co-founder of new start-up company Modular Photonics (www.modularphotonics.com).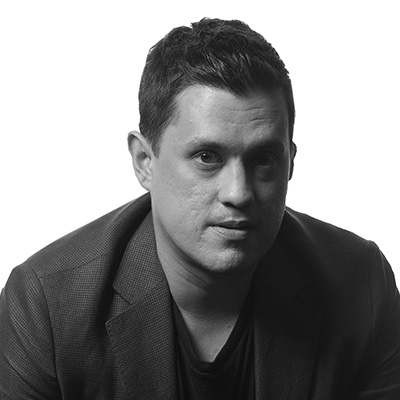 Mark Woodland
Mark Woodland joined his mother in her new childcare business after he left the army in 2010, devising an idea for an app-based sign-in for children enrolled at childcare centres. He developed Woodland Education's three childcare centres to a $22 million business servicing 850 families. In January 2016, he sold Woodland Education to focus on Xplor. Xplor is one of the first apps to integrate iBeacon technology, which allows parents to automatically sign their children in and out of a childcare centre through bluetooth-enabled smart phones. The business services around 200,000 users in the childcare space. Xplor has recently been implemented in some of Australia's top private schools as part of a beta programme. Xplor has 300 schools waiting to use their software.